Mastodon Releases "Once More 'Round the Sun"
Mastodon's latest album, Once More 'Round the Sun, is a progression from its last, bassist/vocalist Troy Sanders said in an interview earlier this year with Paste.
"A lot of people ask us if it kicks off where The Hunter left off," he said. "And to a large degree, I suppose yes."
The record also focuses on cycles, like those of loss and rebirth, all with the metal band's signature sound.
You can even find out about how the album came together at Nashville recording sessions in these quick making of videos: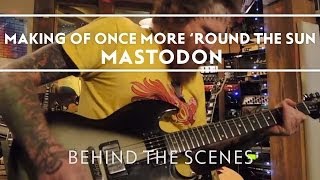 <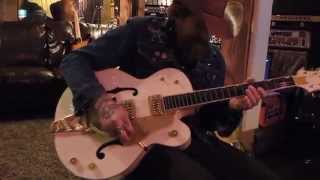 <
Once More Round the Sun is available on CD, vinyl and digital download (iTunes and Amazon MP3).
Once More Round the Sun Track List:
Tread Lightly
The Motherload
High Road
Once More 'Round the Sun [Explicit]
Chimes at Midnight
Asleep in the Deep
Feast Your Eyes
Aunt Lisa [Explicit]
Ember City
Halloween
Diamond in the Witch House
Grab a 4-pack of custom No Treble coasters. Each coaster is printed in full color on thick, premium coaster board and cut precisely into a 3.7" circle. Buy Now.