Korg Introduces Custom Shop Tuner Series
Korg has introduced a Custom Shop series of tuners, starting with GA Custom and the Pitchblack Custom. The lineup is described as having the highest levels of technology with careful attention to appearance and feel.
Common features to each model include a 3D visual meter, multiple display modes, and ±0.1 cent tuning precision. The GA Custom has 1/4-inch inputs and outputs for plugging in a bass or guitar as well as a built-in high-sensitivity mic for acoustic instruments. Housed in an aluminum die cast body, the Pitchblack Custom is has true bypass switching with a DC output that allows for parallel connection for powering other pedals.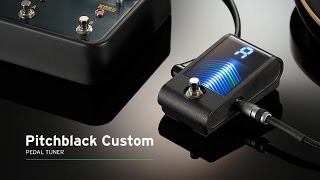 <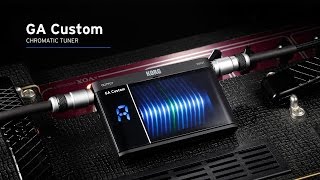 <
Korg's GA Custom and Pitchblack Custom tuners will be available in black with limited edition colors of red, bright blue, and white. They are available for pre-order with prices of $29.99 for the GA Custom and $99.99 for the Pitchblack Custom.
Korg GA Custom Tuner Details:
3D Visual Meter
+/- 0.1 cents Tuning Accuracy
Three Meter Display Modes
Compact, Flat Design
High-Sensitivity Mic Built-In
Limited-Edition Color Variations
Korg Pitchblack Custom Tuner Details:
3D Visual Meter
+/- 0.1 cents Tuning Accuracy
Four Meter Display Modes
True Bypass
DC Output For Powering Other Pedals
Three Times Longer Battery Life
Limited-Edition Color Variations
For more information:
Korg