Esperanza Spalding Releases Fifth Album
Bassist and Grammy winner Esperanza Spalding's newest album, Emily's D+Evolution has arrived.
The album's title refers to Spalding's middle name, Emily. ". . . I'm using this fresh persona as my inner navigator. This project is about going back and reclaiming un-cultivated curiosity, and using it as a compass to move forward and expand. My hope for this group is to create a world around each song, there are a lot of juicy themes and stories in the music," Spalding says.
The record, co-produced by Spalding and longtime David Bowie producer Tony Visconti (also a bassist), sees Spalding working primarily in a rock trio with guitarist Matthew Stevens (Christian Scott) and drummer Karriem Riggins (Madlib, Erykah Badu).
"I knew it was loud, and I knew it was electric. I knew when it wasn't done, and I knew when it was. Beyond that, there wasn't much of a plan," Spalding tells NPR. "I sought out those musicians, and talked about what we wanted to convey or achieve — energetically, or the story, or the arc of the song. Fortunately the musicians were so adventurous and open and masterful that I think we were able to do something that really honors Emily's aesthetic."
You can get a taste of the record through the album trailer (first video). And, if you like what you hear, there's "One" (second video) and, "Good Lava" (third video):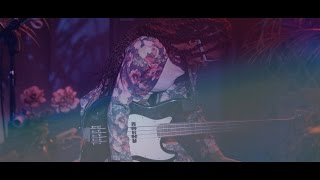 <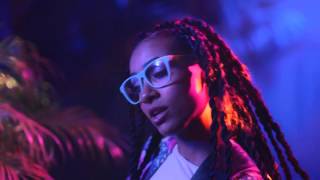 <
<
Emily's D+Evolution is available on CD, vinyl and as a digital download (iTunes and Amazon MP3).
Emily's D+Evolution Track List:
Good Lava
Unconditional Love
Judas
Earth To Heaven
One
Rest In Pleasure
Ebony and Ivy
Noble Nobles
Farewell Dolly
Elevate or Operate
Funk The Fear
I Want It Now
Change Us (Deluxe edition)
Unconditional Love (Alternate Version) (Deluxe Edition)
Grab a 4-pack of custom No Treble coasters. Each coaster is printed in full color on thick, premium coaster board and cut precisely into a 3.7" circle. Buy Now.