U.S. Air Force's Max Impact Band Announces Bass Auditions
Gig alert! The U.S. Air Force will be holding auditions for bassists to join their Max Impact band. Stationed at Joint Base Anacostia-Bolling in Washington, D.C., the six-piece band performs classic and current rock and country hits, in addition to original music and patriotic favorites.
"Through national tours, local performances and digital audio and video recordings, Max Impact showcases Air Force excellence to millions each year," the Air Force writes. "Back at home, they support events for the White House, State Department, Department of Defense and numerous other high-level military and civilian functions, using music to advance international diplomacy with America's allies and strategic partners." The band also plays at forward deployed locations to provide a "taste of home" for troops stationed overseas.
The gig offers an annual starting salary of $58,303 to $65,292 along with full military benefits including 30 days of vacation, and full medical and dental benefits. Bassists that are interested must send a resume and recordings showing their breadth of experience, style, and groove on electric bass and 1-2 minutes of audio demonstrating double bass skills. Preliminary audition CDs/MP3s/videos and resumes are due August 14, 2017. Get the full audition details on the Air Force website.
For a taste of Max Impact, check out the videos for "Find You" and "American Airman":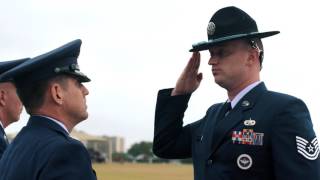 <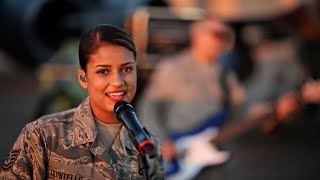 <