Reader Spotlight: Federico Pecoraro
Meet Federico Pecoraro, a busy bassist living in Brussels who once played drums in support of his bass playing dad before switching to bass himself.
Federico is this week's No Treble reader in the spotlight (you could be next!) Here's his story…
Bio:
My name is Federico and I'm a bass player from Italy currently living in Brussels. I studied at the Royal Conservatorium of Brussels and I'm active both in Belgium and Italy with several projects! I have the fortune to play with one of the last Mohicans of jazz, sir Philip Catherine! :-) Such an amazing experience!
I'm also part of other great projects such as Kekko Fornarelli Trio, Echt!, Carolina Bubbico, Sun Village (Filippo Bubbico), Dario Congedo Trio, etc.
Location:
Brussels
Years experience:
14 years
Why I play the bass:
I was a drummer when I was a kid and my father was playing bass. I was accompanying him in several gigs and to me it felt natural to switch from drums to bass.
Gear:
Basses:
1978 Fender Precision Bass USA
1964 Fender Jazz Bass Custom Shop
Molloon P-Classic 2018
Heads:
Aguilar Tone Hammer 500
Mesa Boogie Mpulse 600
Cabinets:
Homemade 1×15 'tweet less'
ATS BS4x10C
Pedals:
Boss Tuner TU3
Boss Super Octave OC3
Valeton Surge EP-2 Mini (volume pedal)
Ehx Micro Pog
Ehx Memory Boy
Boss OS2 OverDrive/Distortion
Boss ODB Bass OverDrive
MXR Envelope Filter
Moog Minifooger Ring Modulator
Line6 DL4
My Influences:
My influences are Paul Jackson, Francis Rocco Prestia, James Jamerson, Jaco Pastorius, Ray Brown, etc. I'm also influenced by a lot of non-bass players, such as John Scofield, Michael Brecker, Herbie Hancock, Miles Davis, John Coltrane, etc.
My bass superpower/claim to fame:
I don't actually define it as a "claim to fame," but I love when people who are not involved directly in music like what I do and support me/us!
Videos: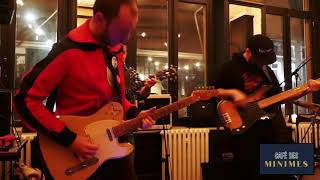 <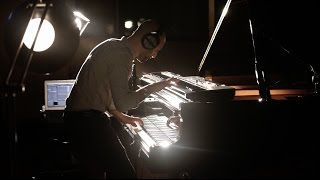 <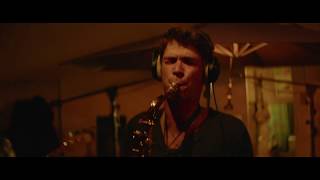 <
More on the web: