Robert "Bubby" Lewis Releases "Hero Dynasty"
Bass phenom Robert "Bubby" Lewis has returned with his second solo album, entitled Hero Dynasty. The 18-song collection is packed with jaw-dropping bass playing, but it's only to serve the song.
"Hero Dynasty is a reflection of the man, complete with electronic sounds and expressive Jazz solos," Ropeadope Records writes in the album notes. "What sets the album apart and makes it compelling to anyone with ears are the songs. Yes, through collaboration with many special guests (Jhene Aiko, Josef Leimberg, Taku Yabuki, Brandon Coleman, etc) Bubby Lewis presents an array of songs that explore his interests without self-indulgence. Throughout the album, one can sense and appreciate the world of reflection and kindness that Bubby lives and strives for, leaving you with a sense of peace."
The album's lead single, "Miss & Love" is a great example of that. Check out Lewis explaining the song and listen below.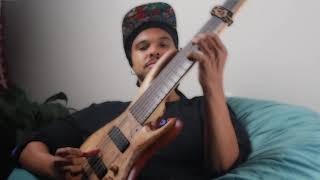 <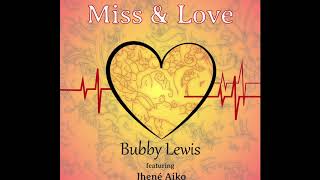 <
Hero Dynasty is available now as a digital download (iTunes, Amazon MP3, and BandCamp) with physical copies coming soon.
Hero Dynasty Track List:
Game of Life (feat. Brandon Coleman & Joe Otis)
Ancient Tusk (feat. Kwinton Gray)
Hero
Dream
Naboo (feat. Josef Leimberg & a.K.Toney)
Mother Dear (feat. the Late Freddie M. Lewis)
Miss & Love (feat. Jhené Aiko)
All Things
My Dear (feat. Vidya Vox)
Thy Brother (feat. Lejkeys & Aditya Prakash)
Blossom Planet (feat. Taku Yabuki)
Anyhow
Magic and Wonder
Perseverance
What It Is
Until
Friends
Game of Life (Reprise)