Happy Birthday, Niels-Henning Ørsted Pedersen
Today, we celebrate the birthday of one of the greats: Niels-Henning Ørsted Pedersen.
NHØP, as we all like to call him, started out on piano but thankfully picked up the bass at age 14. He went on to have a major impact on the instrument, expanding on the work of another bass innovator, Scott LaFaro.
From the 1960's until his untimely passing in 2005, NHØP performed with Ben Webster, Bill Evans, Count Basie, Joe Pass, Dexter Gordon, Dizzy Gillespie, Bud Powell, Sonny Rollins, Ella Fitzgerald and others. But it was his collaboration with Oscar Peterson that not only produced a lot of great music, but also a long-time close friendship.
NHØP died due to heart failure in 2005, at the young age of 58. Peterson said this about his bass playing friend:
From the first night that my dear friend Audrey Genovese of Chicago played a Dexter Gordon record that featured Niels Pedersen on bass, I realized that this musical giant and I might someday have the pleasure and occasion of not just meeting but also playing together. After hearing this phenomenal talent on bass, I realized that somehow, someday we should meet, thereby giving me the opportunity to also play with him. This vision and thought took place in the early 1970s, when I was fortunate enough to be able to invite him to join my then trio.
We went back through our archives to find some of our favorite NHØP videos. Enjoy: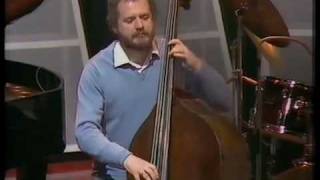 <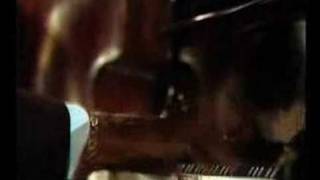 <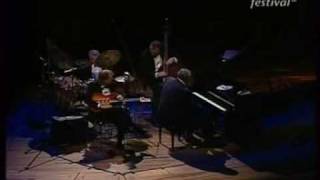 <