Veillette Introduces Flyer Acoustic-Electric Bass
Veillette Guitars is now offering the Flyer Bass, a lightweight acoustic-electric bass guitar designed to strike a balance between the acoustic and electric worlds.
Designed after the company's Flyer guitar, the bass features bent sides and a floating top and back to deliver acoustic tone, feel, and response while its 18-volt active piezo system offers full-range amplified tone.
Veillette attributes the body's maple sides, solid maple back, and braced Sitka Spruce top to giving the Flyer a clean and well-defined attack in its tone. The extra-thick sides and solid back also help to make the bass sturdier. Even with a 14? body width and 34? scale, the Veillette Flyer weighs in at just under five pounds.
Each Veillette is hand-made, so there are plenty of options for wood choices, number of strings, finishes, and fretted or fretless. The Veillette Flyer Bass starts at $3955. For more info, check out the Veillette Guitars website.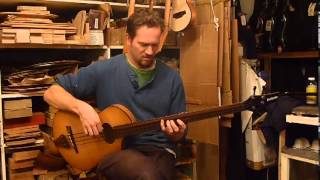 <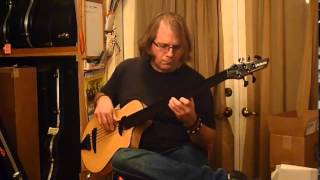 <
Veillette Flyer Bass Details:
Hollowbody
Scale: 34?
Body Width: 14?
Body Sides: Extra-thick Maple
Body Back: Solid Maple
Top: Sitka Spruce
Electronics: 18v Active Piezo System
Options:
Black or Gold Hardware
Ebony or Pau Ferro Fingerboard & Tailpiece
Exotic wood tops (as available)
Left-Handed (no extra charge)
Lined or Unlined Fretless
Extra-Light Tuning Machines
Custom Nut Widths
Custom Scale lengths and tuning configurations
For 12+ years, we've worked hard to support and promote the global bass playing community. Now, we're asking readers for help. Your donations will be used to cover No Treble's ongoing expenses, and all donations come with a reward. Learn more.