Revocation Releases "Great Is Our Sin"
Death metal band Revocation has released its sixth album, Great Is Our Sin.
"I think it's our best effort, and I'm not just saying that because it's the new record. I truly believe it's the group's best effort for sure," bassist Brett Bamberger (Publicist UK and River Black) told No Treble in June 2016.
While the members of Revocation are far-flung, Bamberger said in the interview, he sees remote setup as an advantage. "I love working remotely with this group of individuals because everybody does their homework and comes prepared."
Check out this "making of" video about the album (first video) and give the single "Communion" a listen, too (second video):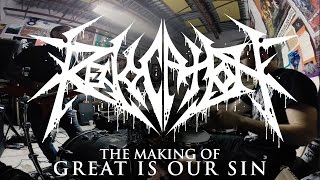 <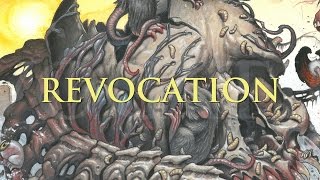 <
Great Is Our Sin is available on CD, vinyl (Aug. 5) and as a digital download (iTunes and Amazon MP3).
Great Is Our Sin Track List:
Arbiters of the Apocalypse
Theatre of Horror
Monolithic Ignorance
Crumbling Imperium
Communion
The Exaltation
Profanum Vulgus
Copernican Heresy
Only the Spineless Survive
Cleaving Giants of Ice
Altar of Sacrifice
Grab a 4-pack of custom No Treble coasters. Each coaster is printed in full color on thick, premium coaster board and cut precisely into a 3.7" circle. Buy Now.