Reader Spotlight: Dale Raszewski
Meet Dale Raszewski, a bassist of 42 years who has done quite a bit over the years, and is still going strong.
Dale is this week's No Treble reader in the spotlight (you could be next!)
Here's his story…
Bio:
I started playing at age 13. I saw KISS perform on the Paul Lynde Halloween Special and knew I wanted to play Bass. I was the first marching electric bass player in high school in the State of South Carolina. I was a performance major at Brevard College in North Carolina on the upright.
After college, I spent many years (in the '80s) on the road playing in bands. In the 90's I got married and had a daughter. So I mainly played in cover bands on the weekends while raising my daughter. On Presidents Day weekend in 2012, I went to the Rock and Roll Fantasy Camp in Hollywood, California. My counselor was Rudy Sarzo. I got play with Warren Haynes, Steve Vai, Zakk Wylde, Bruce Kulick, and many more amazing players.
In 2015 I was inducted into The Rock and Roll Fantasy Camp Hall of Fame for what I have done musically since being at the camp. I played with a solo artist Rian Adkinson and helped put together a band called Stardog. I was the first bassist to be endorsed by Micheal Edwards Guitars and helped design my Razzle Capricorn 5 String Bass.
I am now in a hard-rockin' blues band called The Raz. We are signed to Rockshots Records out of Italy. Our debut record was released worldwide on February 9th, 2018.
Location:
Lexington, SC, USA
Day gig:
I don't have on at this time.
Years experience:
42 years
Gear:
Zane Fretless 4 string bass
Michael Edwards 5 string Razzle Capricorn bass
Hartke TX600 head
2 SWR Working Man's 2×12 Cabinets
TC Electronics Corona Chorus pedal
EBS-DP Billy Sheehan Signature Drive Pedal
Line 6 Relay G30 Digital Wireless Guitar System
Why I play the bass:
I was always drawn to the bass-heavy songs, but seeing Gene Simmons on the Paul Lynde Halloween Special sealed the deal.
My bass superpower/claim to fame:
I consider myself a pocket bass player who thinks "song first."
My influences:
Gene Simmons, Steve Harris, Rudy Sarzo, Stanley Clarke James Jamerson, Glenn Hughes, John Entwhistle, John Paul Jones and the list goes on.
Videos: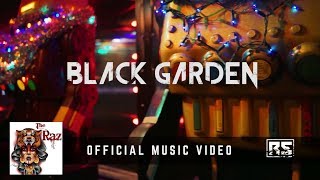 <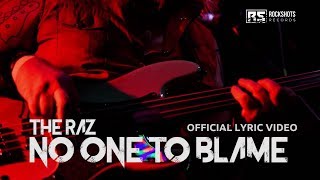 <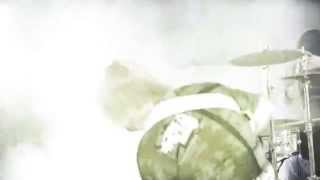 <
More on the web:
Grab a 4-pack of custom No Treble coasters. Each coaster is printed in full color on thick, premium coaster board and cut precisely into a 3.7" circle. Buy Now.