BDP Instruments Announces the TravelBass EUB
BDP Instruments has unveiled the TravelBass, a portable electric upright bass that can be disassembled to easily take on the road or in the air.
"Unlike any of its predecessors, TravelBass is the first EUB that can be easily disassembled until reaching the smallest dimensions to be carried on plane as a hand luggage, without any compromises on sound quality: its hand refined acoustic chamber is made following the classic Italian violin making tradition, making the TravelBass sound like an acoustic double bass," the company states.
The TravelBass sports the full 41-inch scale of a normal double bass while its bentwood shoulders give the same tactile references to feel like one, too. It is built with an acoustic chamber according to the Italian violin making tradition with cedar and ovangkol. Its ebony fingerboard is split into two pieces that lock tightly together when assembled. The neck itself, which is also ovangkol, has an angle adjustment system to set your neck incline.
The TravelBass will be available soon with an MSRP of $4,600. They are offering introductory pricing starting at $3,549 through a Kickstarter campaign that is open until February 7th.
Check out the TravelBass and some of its features in these videos: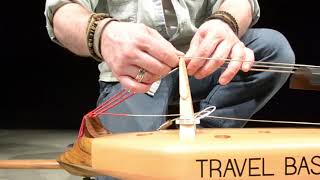 <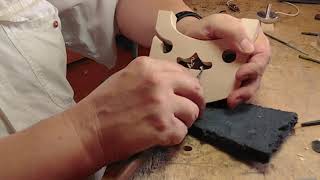 <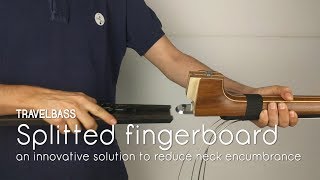 <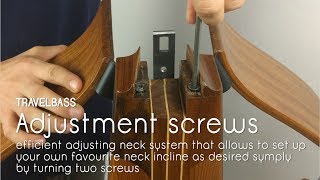 <
BDP Instruments TravelBass EUB Specs:
Scale:
41.3″
Body:
Cedar, Ovangkol, Maple
Neck:
Ovangkol
Fingerboard:
Ebony
Pickup:
Fishman Full Circle or David Gage Lifeline
Endpin:
Wooden