Reader Spotlight: Juan R Leon
Meet Juan R Leon, a multi-instrumentalist from Orlando, Florida, who got his start on the bass thanks to John Entwistle and "The Kids Are Alright."
Juan is this week's No Treble reader in the spotlight. Here's his story…
Bio:
I am a bassist, Chapman Stickist, and Native American Flute player from Central Florida. I play with "improgroovinstrumetal" trio Jupiter Groove. In 2014 we were chosen by Mike Portnoy as one of the featured up and coming prog bands on the New Millenium Stage for the 2014 Progressive Nation at Sea Cruise. We released our debut album Gears of Progression last April on our own WeAreNotAlone Records and it's available on iTunes, CD Baby, Spotify, and other outlets. I also collaborate with Polish musician Radek Kordasiewics in the darkwave/ambient project Ollin.
I am a featured artist at Stick.com. And, I just found out, a "Top Solo Bass Artist" on Last FM… for whatever that may be worth!
Location:
Orlando FL
Years experience:
About 37 years.
Why I play the bass:
John Entwistle. I saw "The Kids Are Alright" when I was a kid and thought, "I don't know what that is that guy is playing, but I wanna do that!"
Gear:
Sire V7
5-string Fender Jazz
Sire M7 fretless
10-string Chapman Stick
NS Stick
Line 6 Helix Rack
Helix Control
Mission Engineering Expression Pedal
QSC CX 700
Mark Bass 4×10
My Influences:
John Entwistle, Geddy Lee, Billy Shehan, Mick Karn, Jaco Pastorius, Tim Chandler, Michael Manring, Jimi Hendrix, Trey Gun, Tony Levin, Mark Egan, John Patitucci, Phil Keagy, Mickael Hedges.
My bass superpower/claim to fame:
A lot of folks think I play with a pick when I do fast runs during my solos with Jupiter Groove. My guitarist's wife was convinced that I used a pick for years before he told her that I just finger pick. Actually, I employ a modified version of what Geddy Lee does. I say "modified" because my hand/fingers sit a bit differently than his. Mine is a bit more parallel to the strings… kind of like a really bad upright bass technique, but I get a lot of note mileage from it! I used this technique to great effect on our song "Funkenstein" from the Jupiter Groove album Gears of Progression.
Videos: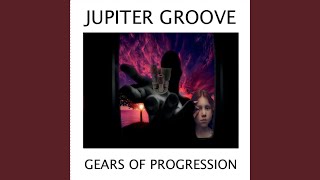 <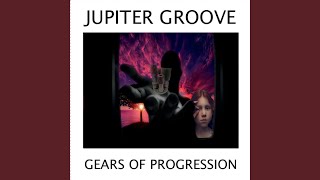 <
More on the web: