Tech 21 Announces Bass Fly Rig v2 Multi-Effects Floor Unit
Tech 21's Bass Fly Rig is being updated for 2021 with version 2. The multi-effects floor unit has a built-in 3-band EQ, chorus, octaver, fuzz, compression, and – of course – the company's SansAmp preamp sounds.
Its biggest new feature is the choice of the SansAmp Character modes with a SansAmp Bass Driver DI and the VT Bass DI. Tech 21 explains the Bass Driver dishes out classic bass tube amp tones while the VT Bass is more specifically focused on Ampeg-style sounds. Other new features include channel switching for different Drive and Level settings as well as an effects loop for incorporating outboard effects to your signal.
As with the original, the Bass Fly Rig Version 2 has a chromatic tuner, XLR output, and 1/4-inch padded input. It's housed in an all-metal enclosure and has illuminated mini-controls to show active status.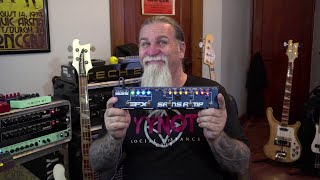 <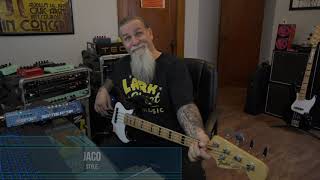 <
The Tech 21 Bass Fly Rig v2 ships with an included power supply. It will be available soon for $299.
Tech 21 Bass Fly Rig v2 Multi-Effects Floor Unit Features:
All-analog SansAmp tube amplifier emulation circuitry
Two individual Drive controls for gain and overdrive
Two individual Level controls
Bite switch activates a presence boost to provide extra clarity to the top end
On-board active post-EQ section, cut or boost 12dB
Compression that utilizes old-school FET-based technology
EFX section with Octafilter, Fuzz and Chorus
Chromatic tuner
1/4-inch 4.7megOhm input to deliver the full sound of piezos
Input Pad for active basses
XLR output with ground connect
1/4-inch low impedance output
Speaker simulation defeat switch
Rugged, all-metal housing
Metal footswitches and jacks
Silent-switching, custom footswitch actuators
Utilizes included 9V DC power supply (Tech 21 Model #DC9), 250mA, 100-240V universal auto-switching power supply with interchangeable international plugs for use anywhere in the world
For 12+ years, we've worked hard to support and promote the global bass playing community. Now, we're asking readers for help. Your donations will be used to cover No Treble's ongoing expenses, and all donations come with a reward. Learn more.