Jason Raso Features Bass Hero Collabs on "Stringspan"
One of the positive effects of the last couple of years has been the great online collaborations between musicians. However, that's nothing new for Jason Raso, who has been doing it for a decade.
He's just released a new album called Stringspan that compiles fifteen of those songs. Special guests on the record include bass royalty like Billy Sheehan, Stuart Hamm, Rich Brown, and Alain Caron as well as top notch artists like Paul DeLong, Marito Marques, Brett Garsed, and more.
"Some tracks were recorded as singles or for video projects," Raso explains of the music. "Before I knew it, I had close to 25 tracks. I narrowed it down to 15 and decided it was a great time to release a compilation. Recording my first two bass heroes, Billy Sheehan and Stuart Hamm was a real highlight for me!"
With such varied guests, you can imagine the music also has a great scope. Check out "Rocket Launch" with Sheehan and DeLong for a great rocker, then watch the video for "Omaggio Al Capitano" with Garsed, which has more jazz inflections.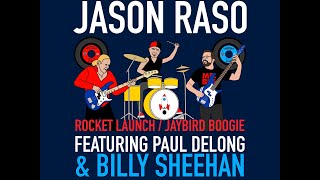 <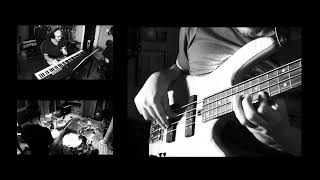 <
StringSpan is available now on CD and as a digital download through Bandcamp.
Stringspan Track List:
Rocket Launch (ft. Billy Sheehan)
Jaybird Boogie (ft. Billy Sheehan)
The Pork-Chop Express (ft. Stuart Hamm)
Amauris
Vienna Swing
Omaggio Al Capitano (ft. Brett Garsed)
Le Voleur
Loaned Veil
Funeral Parlour Stomp
Fugue Faux Bass & Banjo
Inflection
Blues for Rocco (featuring Alain Caron)
Catalysis
Gorilla Monsoon