New School: Or Lubianiker
YouTube has helped us discover many talented bassists we may not have found otherwise. One great example is Or Lubianiker, aka Rule of Thump.
The Israeli bassist has a wicked sense of groove matched with a wicked sense of humor that combine perfectly in his songs, instrument demos, and video lessons.
Besides his "fingerlickin'" playing, Lubianiker is a positive force in the bass community, offering advice for working musicians and keeping online interaction constructive.
We reached out to Lubianiker to get the scoop on his style, gear, and what's next for him.
What makes you new school?
On the conceptual side, I would say I have a certain way of thinking "outside the box", whether it's musical ideas, combining humor or even unconventional ways of doing gear reviews and videos in general.
On the more technical playing side, most of my playing is a big mash up of inspiration and techniques I picked up from various musicians, I studied mostly by myself with some help and direction from the occasional teacher.
For instance, I use slapping methods I picked up from a huge list of players and found a way to incorporate elements from each one, to create "my" version of it. I feel I need to do this research in order to recreate the (sometimes odd) compositions going on in my head, hopefully I am doing something right.
I would also carefully say I have a unique approach to teaching certain elements in theory and practice of bass playing. I like to focus on aspects that are sometimes disregarded but I see them as crucial such as creativity, playing dynamics and how to learn from other musicians.
How did you discover new school style?
I started playing bass around five years ago. I discovered the true potential of the instrument around three to four years ago when a friend introduced me to this guy who plays bass – Victor something (ha)… Since then I have been doing my best to explore the instrument and learn from everywhere I can. I can't say I ever categorized my self or had any knowledge of where my abilities stand, I try not to think about it and just do my thing.
When thinking about what I should do next, I always attempt to create something unique. It's important to mention that unique can be good or bad, so I had a lot of trial and error in my way.
I would say I had never really stopped to think about what's "new school" in my playing until this article, I just did what felt right for me and spent many hours practicing and crying (about how much I practice.)
Share some of your videos with us.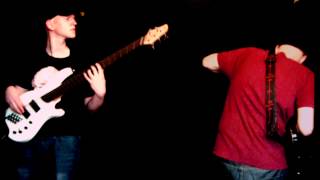 <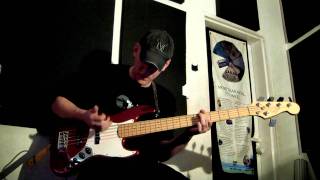 <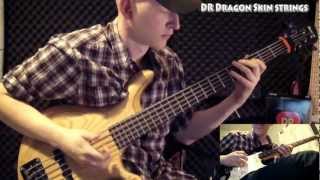 <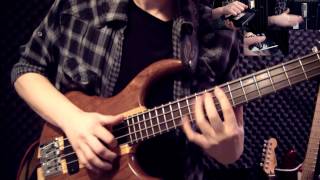 <
What kind of gear do you use?
I have been recently using my Dingwall Combustion bass quite extensively – it just feels right for my kind of playing with tight percussive punch and great ability to cut through the mix. I am hoping to have a Z3 model as well sometime in the future.
I use Taurus Effects (all of them!) and I've got a new Taurus amp on the way. I'm really excited about that, these guys make some serious kick-ass gear.
All my basses are equipped with DR strings, mostly Dragon Skin sets which I found out about at Musikmesse and got hooked. I recently tried Hi-Beams and really loved them as well.
Besides that, I have a Gibson Tobias 4 string, an Ibanez Grooveline 5 and of course I have my signature "Or Lubianiker Atom Bass" I designed and was built to my specifications by the amazingly talented luthier Benjamin Millar here in Israel. I will prepare a demo for it soon enough.
On the amps side I have a Hartke VX3500, an EBS Neoline 112 Cab, a Markbass Littlemark tube head, and that's about it. Which reminds me, I gotta sell some stuff.
What kind of gigs do you get with your new school style?
That's a tough question, I guess I try to stand out and present my style in every genre I play and I got to play just about anything in my short career, but I can't specifically say that I get gigs that really require my full playing capacity. Not yet, anyway. I am hoping to form or enter an ensemble that will enable me to feature my full potential, and then we will conquer the world… of people interested in the music I will probably do. It might only be like 10 individuals, but it's not about quantity!
Any traditional playing gigs?
As every bass player would say, that's kind of the bread and butter, the routine of the trade that allows me to finance this expensive ungrateful hobby of slappin' the bass like a fool on Youtube. I have a lot of steady gigs which I enjoy very much, you have to keep in mind that as a musician you can benefit from every musical situation, if you forget that, you WILL miss out on some great experiences.
Even if you think you get boring gigs, or ones that don't pay well so don't deserve your full attention, it's important to always recognize the value these opportunities have and what you can benefit from them.
Do you have albums where we can hear your new school style?
I am currently working on a self produced demo that you will be able to get online and hear me perform live. Until that is released, the material on my Youtube channel is the best source if you are interested in hearing my musical ideas and playing.
Where can we find you on the web?
My Youtube channel is my pride and joy, and I try to improve and keep it interesting with each video. You are welcome to subscribe to my channel of course, and to join my Facebook page, as it is updated more regularly than the YouTube channel and features just about everything I find worth posting about my adventures in the low end realm.
What's next for you?
A whole lot more practicing and a sore thumb! I got some cool gigs (Traditional, solo and with bands "Oceanic" and "Mindless Echoes") and some special new videos cooking, though it's top secret stuff. Also the "usual" lessons and gear reviews. I am planning to attend and play at NAMM January 2013 and the London Bass Guitar show. As I mentioned, I also really look forward to gathering some cool musicians and playing my material in a band situation.
I feel like I am still at the beginning of my journey in music and I hope to maintain that feeling as I progress. There are a lot of options for me and I try my best to make the right decisions. I will always try to give people a sense that I work hard, and put on a fingerlickin' good performance.
What else do you want to share?
I always like to leave people with something positive so, I would just say that it's important and productive to support each other in this community Whether online or in the clubs or at jam sessions, it's always great to receive constructive criticism. Don't get me wrong, but few are those who really give it.
It's fairly easy to hide behind a keyboard and throw a couple of bad words together in a comment, but there is literally NOTHING to gain from it for both parties.
Eventually mutual support will benefit all of us and contribute to our success. So I guess like Bill (of Bill and Ted of course) said "Be Excellent to Each other!"