Noggin Rockers Practice Amp Now Available
Bassists looking for a quiet practice session have a new option with Noggin Rockers. The new "stethoscope-style" amplifier requires no power to get you jamming.
The device, which work with guitar or bass, attaches to the surface of your instrument to deliver the vibrations to your ears via tubing and a pair of soft gel ear buds. Volume and tone can be controlled by tightening a retaining ring.
Noggin Rockers are available now for $14.95.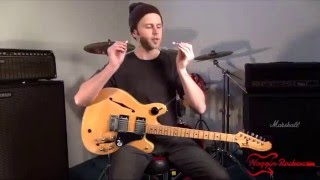 <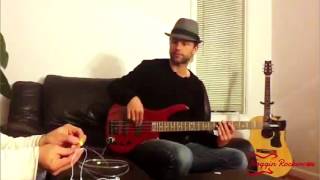 <
Noggin Rockers Practice Amp Features:
Volume Control
Quick Disconnect
Soft Gel Ear Buds
Audio Flex Tubing
Attaches to surface of any stringed instrument, front or back
Control the volume & tone by loosening or tightening the diaphragm retaining ring
For more information:
Noggin Rockers