David Bowie's Glastonbury 2000 Performance Released as Live Album
David Bowie's famous set at the Glastonbury Festival in 2000 is now available in a live album and concert DVD. The new release compiles the full show for the first time featuring loads of Bowie's hits. The package also includes never before seen footage.
Bassist Gail Ann Dorsey anchors the entire 21-track album. She also steps up to the microphone for a few songs, including a fantastic rendition of "Under Pressure." Originally recorded with Queen's Freddie Mercury, Bowie asked Dorsey to recreate the version with Annie Lennox – all while playing bass. Check out this quick interview of Dorsey talking about working on the song.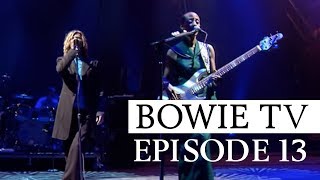 <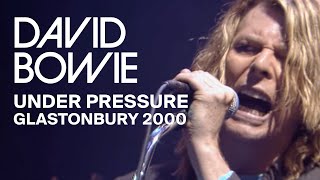 <
Glastonbury 2000 is available on CD, 2 CD/DVD set, on vinyl and as a digital download (iTunes and Amazon MP3).
Glastonbury 2000 Track List:
Disc 1:
Introduction (Greensleeves) [Live, Glastonbury, 2000] (Mike Garson)
Wild Is The Wind
China Girl
Changes
Stay
Life On Mars?
Absolute Beginners
Ashes To Ashes
Rebel Rebel
Little Wonder
Golden Years
Disc 2:
Fame
All The Young Dudes
The Man Who Sold The World
Station To Station
Starman
Hallo Spaceboy
Under Pressure
Ziggy Stardust
"Heroes"
Let's Dance
I'm Afraid Of Americans
For 12+ years, we've worked hard to support and promote the global bass playing community. Now, we're asking readers for help. Your donations will be used to cover No Treble's ongoing expenses, and all donations come with a reward. Learn more.