Consider The Source Sets 2021 Tour Dates
Consider the Source has announced tour dates that will take them through the end of the year including several festival spots and a tour with Moon Hooch. The Sci-Fi Middle Eastern Fusion band will be focusing their efforts on the East Coast and Midwest from July to December.
They'll be appearing at FloydFest in Floyd, VA this month as well as Harry Brown's Farm in Starks, Maine to close out July. They'll be headlining parts of August and September with their Moon Hooch tour picking up October 10th at the Beachland Ballroom in Cleveland, Ohio. After a break in November, they'll finish the year with more Moon Hooch dates, ending on December 12th in Holyoke, Massachusetts.
Consider the Source is currently working on their first-ever "Hybrid" acoustic/electric album. Bassist John Ferrara, who is beastly on the electric bass, will be playing banjo bass and bass ukulele on the effort. Get a taste of the band in both formats with "Enemies of MagicK" and "Rock, Flag & Eagle":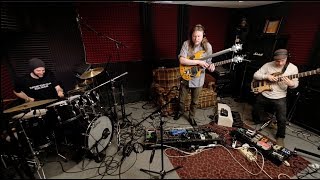 <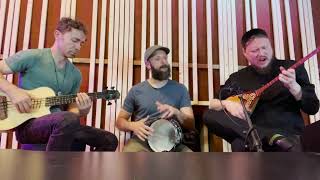 <
Consider the Source 2021 Tour Dates:
| Date | Venue | Location |
| --- | --- | --- |
| Jul 21 | FloydFest | Floyd, VA |
| Jul 31 | Harry Brown's Farm | Starks, ME |
| Aug 5 | Subterranea @ The Caverns | Pelham, TN |
| Aug 6 | Wonder Bar | Asbury Park, NJ |
| Aug 20 | Summer Camp Music Festival | Chillicothe, IL |
| Aug 21 | The Parliament Room @ Otus Supply | Ferndale, MI |
| Sep 8 | Blind Tiger | Greensboro, NC |
| Sep 9 | Asheville Music Hall | Asheville, NC |
| Sep 10 | The Pour House Music Hall | Raleigh, NC |
| Sep 11 | Heist Brewery | Charlotte, NC |
| Oct 1 | Flyday Music Festival | East Durham, NY |
| Oct 2 | Opple Topple Music Festival | Kempton, PA |
| Oct 8 | Shakori Hills Grassroots | Pittsboro, NC |
| Oct 9 | Bright Box Theater | Winchester, VA |
| Oct 10 | Beachland Ballroome | Cleveland, OH |
| Oct 12 | Woodlands Tavern | Columbus, OH |
| Oct 14 | Ardmore Music Hall | Ardmore, PA |
| Oct 15 | Union Stage | Washington, DC |
| Dec 2 | Putnam Place | Saratoga Springs, NY |
| Dec 3 | State Theater | Portland, ME |
| Dec 4 | Higher Ground | South Burlington, VT |
| Dec 5 | Space Ballroom | Hamden, CT |
| Dec 9 | Buffalo Iron Works | Buffalo, NY |
| Dec 10 | Brooklyn Made | Kings County, NY |
| Dec 11 | The Sinclair | Cambridge, MA |
| Dec 12 | Gateway City Arts | Holyoke, MA |