Giveaway: Win a BH250 Head and BC210 Cabinet
The contest is now closed. Winners have been announced on the contest page.
One lucky Grand Prize winner will receive a TC Electronic BH250 Head and BC210 Cabinet.
Five runners up prize winners will receive a coveted No Treble t-shirt, sticker pack and bumper stickers.
BH250: Instant Inspiration
With this compact, low-end wonder you get a massive 250 watts of power and a tone to die for, but it also adds ultimate versatility via the unique TonePrint feature and a built-in bass tuner that works on anything from 4 to 6 strings.
The TonePrint concept allows you to load signature bass effects in seconds: Chorus, Flanger, Vibrato, Sub'n' Up Octaver, SpectraComp or Bass Drive. You can choose from an ever-expanding list of signature artist TonePrints created by bass masters like Nathan East (Eric Clapton, Fourplay, Toto), Charles Cave (White Lies), Michael Shuman (Queens of the Stoneage), Gail Ann Dorsey (Lenny Kravitz, David Bowie, Seal), Mark King (Level 42), Roscoe Beck (Leonard Cohen, Robben Ford) and many more, all available for free on our website or via our TonePrint App for iPhone and Android. No doubt, playing with bass effects is loads of fun and can be an everlasting source of inspiration, triggering totally different ideas for new grooves and bass lines.
BH250 is so compact that it will fit in the pocket of your gig bag, and at just 4 lbs., the weight is hardly going to be noticeable. Whether you need a bass head at a rehearsal spaces, at home for practicing, for gigging at small to medium-sized venues or all of the above, BH250 is the perfect, portable solution.
BH250 Sounds
BH250 Main Features
Portable – 4 lbs. / 1,8 kg
Inspirational – TonePrint® Signature Bass Effects
TonePrint Artists – Signature Effects Created by Some of the Best Bass Players Around
TonePrint Effect Types – Chorus, Flanger, Vibrato, Octaver, SpectraComp & BassDrive
Built-in Bass Tuner – Tunes Any Bass with 4, 5 or 6 Strings in Seconds
Intelligently Contoured Tone Controls – Cut and Boost at Different Frequencies, Tailored Specifically for Bass (Bass Cut: 80Hz, Bass Boost: 100Hz, Mid Cut: 500Hz, Mid Boost: 800Hz, Treble Cut: 1800Hz, Treble Boost: 3150Hz)
Dimensions – 8.7" x 2.5 x 9.1" / 220 mm x 63 mm x 231 mm
BC210: Step Up to Bass Amp 2.0
This 250 watt 2×10″ + 1″ Tweeter cabinet comes ready for either standalone use or as part of the unique vertical stacking concept in combination with any other BC cabinet of your choice. The tone of the Eminence drivers is strong and firm and will follow your slightest move, lick and musical idea. Finally, easy handling and the weight of just 19 kg makes gigging with this impressive cabinet an absolute breeze.
BC210 Specs:
Dimensions: W x H x D 462 x 662 x 380
Weight: 19 kg / 41.6 lbs
Power handling: 250W
Enclosure: Handcrafted wooden box, 15 mm plywood
Surface: Tolex covered, metal grill
Porting: Rear ported
Woofer: 2 x 10″ Eminence custom drivers
Tweeter: Eminence 33 mm titanium diaphragm
BH250 & BC210 Videos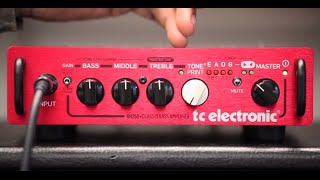 <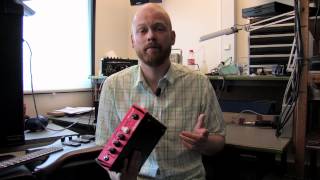 <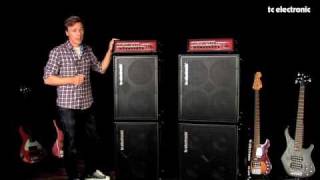 <
Learn more
The contest is now closed. Winners have been announced on the contest page.