Reader Spotlight: Adam Neely
Meet Adam Neely, a bass player living in Brooklyn, NY and keeping busy with a music-filled calendar. Kevin featured Adam during our Featured Reader Video week, with a video of his band, Inside//Outside. We enjoyed learning more about this exciting bassist with his spotlight submission.
Adam is our player in the spotlight for the week of February 18, 2013. (You can be next!)
Bio:
Adam is a composer and bass guitarist from Brooklyn, NY. He is a winner of the 2012 ASCAP Young Jazz Composers award, and a member of the 2012-2013 BMI Jazz Composers' workshop. He is an active sideman for rock, jazz and theater music, having recorded the off-Broadway cast album for Triassic Parq (NY Times, Time Out New York Critic's Pick) and also worked with Christine PLG (NBC's The Sing-Off), Will and Anthony Nunziata, Marc Kudisch (NBC's Smash), Colleen McHugh, Emily Earle, (NBC's the Voice), and a number of other amazing artists in New York City and elsewhere. He recently received his M.M. in Jazz Composition from the Manhattan School of Music studying under famed arranger and pianist Jim McNeely (Stan Getz/Mel Lewis). He is faculty at Guitar New York, and a member of the hard rock band The Bloodline.
Location:
Brooklyn, NYC, USA
Day gig:
I teach guitar and bass guitar at this awesome studio in midtown Manhattan called Guitar New York. I also gig quite frequently as a freelance bass player and also with bands in the New York City area.
Years experience:
12 years
Bands & Gigs:
My main band is an electronic jazz project called inside//outside. I also play bass for the hard rock band the Bloodline.
I supplement my teaching with work as a sideman for a whole bunch of talented musicians in the pop, rock, theater and jazz music scenes in NYC. It's great fun putting on a different hats for each project I work on, and keeps me on my toes. I have to keep a sharp ear out, and have to learn a lot of songs very quickly, most of the time with no charts.
Gear:
Ibanez BTB 1005e 5-string
2009 Fender MIM Precision Bass
Washburn AB-40 Acoustic Bass
GK MB150E
Line 6 M13
Source Audio BEF Pro w/Hot Hand
ZVex Mastotron
Boss OC-2
Boss LS-2
EHX Iron Lung
Why I play the bass:
See if this story seems familiar…
It was the summer before 8th grade, and a rock band was starting at school. Somebody already called dibs on guitar, so I was left with playing bass.
My bass superpower/claim to fame
I use a lot of pedals and play jazz music! Sort of.
My influences
As a composer – Erik Satie, Charles Mingus, Frank Zappa, Stravinsky, Steve Reich, Duke Ellington, Xenakis, Darcy James Argue, Animals as Leaders, James Blake, Meshuggah, Jerseyband.
As a bass player – Victor Wooten, Jaco, Steve Swallow, Anthony Jackson, Matt Garrison, John Davis, Tim Lefebvre
Videos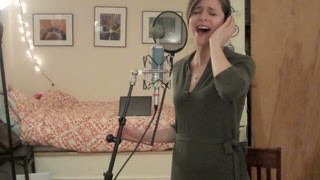 <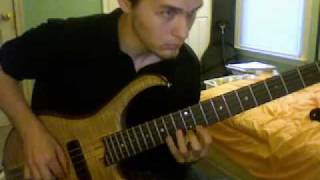 <
<
More on the web:
Grab a 4-pack of custom No Treble coasters. Each coaster is printed in full color on thick, premium coaster board and cut precisely into a 3.7" circle. Buy Now.