Reader Spotlight: Mihai Moldoveanu
Meet Mihai Moldoveanu, a bassist from Romania who has some really interesting answers to some of the reader spotlight interview questions. (We especially loved his answer to the "influences" question).
Mihai is No Treble's player in the spotlight for the week of February 25, 2013.
Bio:
I started playing bass in high school, being self-thaught. I was always drawn by modern, authentic and eclectic music and art. I currently play in a bunch of bands in Timi?oara: Sunset in the 12th House (experimental post-rock), Beat Bang! (live electronic music), JazzyBIT (jazz, funk, latin, blues) and I am the founder and organizer of the event of improvised music "Paperjam". Besides that I regularily collaborate with the Timi?oara Gospel Project and with theatre music composer Cári Tibor. I started composing a few years back, and now I am working on some compositions that hopefully will see the light of the day at some point.
Location:
Timi?oara / Timi? / Romania
Day gig:
I'm working for a small web development company, taking care of some websites.
Years experience:
About 10 years now.
Bands & Gigs:
Sunset in the 12th House – I am very honored to be part of this band, it is a side project of Edmond Karban and Sol Faur of Dordeduh, who founded and played for over 15 years in the well known Romanian black metal band Negur? Bunget. On drums: Sergio Ponti, a great Italian drummer.
Paperjam – An event of improvised music I started in January 2012. We don't rehearse at all, and we try to keep sounds as open minded as possible, trying to reach every musical style we can handle. It's a very experimental and eclectic event.
Beat Bang!- A powerful electronic music trio featuring live bass and drums and a well known turntablist.
JazzyBIT – A quite dynamic jazz inspired trio.
Gear:
'05 Fender Highway One Jazz Bass with Custom Shop '60s pickups and BadAss II bridge
'96 Warwick Corvette Standard Ash 4 (strung BEAD)
Cheap no-name Jazz Bass clone
Markbass CMD 121 P
Radial ProDI
Boss OC-2
Devi Ever Ruiner Fuzz
Korg Pitchblack
Cordial Cables with Neutrik Jacks
Elixir, D'Addario EXP and Harley Benton strings
Why I play the bass:
I found it interesting that bass is played with fingers – it seemed very natural to me. I changed the strings of my acoustic guitar to bass strings and it just felt right. Imagine the tension in the small neck…
My bass superpower/claim to fame
I think I'm pretty open minded to almost any kind of music – I enjoy playing everything from jazz to metal, electronic music etc.
My influences
People
Videos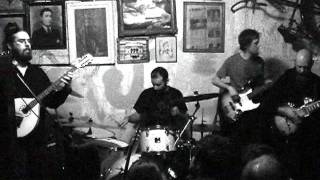 <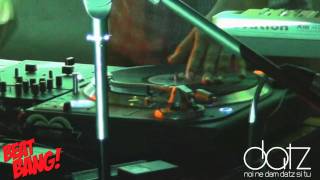 <
More on the web: