Reader Spotlight: Boogie Cindy
Meet the bassist known as Boogie Cindy. Cindy anchors the Boogie Wonder Band, a band she founded and has since gone on to play over 2,500 shows in 450 cities around the world. The band is a well-choreographed 1970s Disco cover band.
Cindy is No Treble's reader in the spotlight for the week of September 23, 2013.
Bio
I am the founder and leader of the Boogie Wonder Band and have been touring the world since 1996.
My bio goes hand in hand with the bio of the band.
From the band's bio on Cindy:
Born and raised in Toledo, Ohio, Cindy spent her early years dreaming of fame and fortune in the bowling world. This would not last. After a failed career as a bowling pro Cindy was unsure where to turn.

A simple call to the Psychic Hot-Line revealed a new destiny for her. Find the best players in the land and start the Boogie Wonder Band!
Day gig
Full-time bass player.
Years experience
17 years
Bands & Gigs
I'm the bass player for the Boogie Wonder Band, a 10-piece funk & disco band. Since 1996 we have played over 2,500 shows worldwide and have shared the stage with great bands such as EWF, Kool & the Gang, Chic, and more.
We played for very exclusive parties for Celine Dion, Donald Trump for Mardi Gras in New Orleans, Cirque du Soleil, and Just for Laughs last July in Montreal in front of 100,000 people.
Gear
Bedazzled Musicman Sterling 1995
Ampeg SVT 20th anniversary 8X10
JH Audio 16 pro IEM (endorsee)
Dr strings (endorsing artist)
Lavacable (endorsing artist)
Sennheiser wireless units
Why I play the bass
I always wanted to be a musician, and I thought bass was the coolest instrument!
My bass superpower/claim to fame
I have pretty cool octave skills, since required in the disco and funk music that I perform while dancing and jumping.
My influences
Larry Graham, Bernard Edwards, Mark L. Adams and Louis Johnson, to name a few.
Videos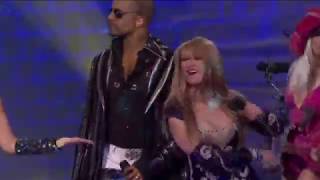 <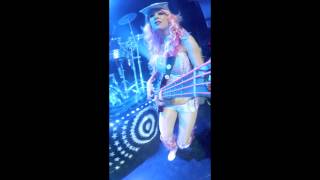 <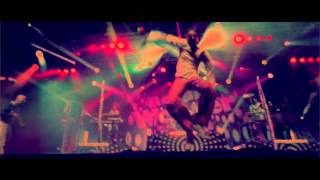 <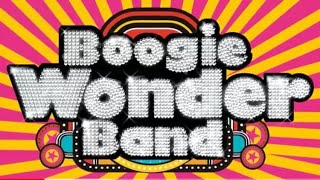 <
More on the web
Due to popular demand, we've extended our 20% off sale, on everything in our shop. Your support helps keep No Treble running (and makes you look cool too!) Grab Some Swag.