Reader Spotlight: Polar Sky
Meet Polar Sky, a member of our illustrious bass club and also a member of the cool names club. Not only is her name unique, so is her playing style – as you'll see in her story below.
Polar is No Treble's reader in the spotlight for the week of March 24, 2014.
Bio
I am an Australian bass player for Melbourne band Triumph Over Logic. I'm known for my unique style and playing bass upside down.
My accomplishments of note include performing interstate, touring, appearances in media (newspapers and radio), working with Sydney Clothing Label (Charlieboy.) and playing iconic Australian Venues.
Location
Melbourne, Australia
Day gig
Musician.
Though I am hoping to undertake a course that qualifies me to be a 3D modelling artist (for computer games and/or movies and shows).
Years experience
5 years
Bands & Gigs
I'm currently in a 4-piece hard-rock band called Triumph Over Logic. We gig quite regularly and love it!
It was formed as a duo originally in 2011, but in 2013 it became a band. In that time we've done so much and I've had a real lot of fun. I even got my first tattoo (bass clef) on the road on our first tour (Dec 2013).
We're actually currently recording our first album and have plans to release a music video, and tour afterwards, which i'm really looking forward to.
We currently have our debut EP out, and a few demos from the upcoming album.
Gear
My main rig I use for gigs/recording is:
A MarkBass LMK
I absolutely adore it to pieces. Not only is it tiny (ergo easy to carry around), but the sounds you can sculpt from it is huge! I also like the fact it has two channels so I can set up two seperate tones (i.e. normal EQ and EQ for distortion or slap), or blend the two.
In particular I enjoy how it tends to make the bass more pronounced.
Genz Benz XB (4×10)
I love the power on this thing! In my band, the bass needs to be loud so it's perfect for the job. I also like that it's ported.
Gigging wise it's not too heavy to carry around, and comes with 3 handlebars in different directions (good for me due to my arm) and wheels.
Why I play the bass
As a child I was taught piano by my grandmother, and though I enjoyed it, I just didn't quite love it enough. I tried a variety of instruments prior to bass including things like guitar, and even bassoon!
But, it wasn't until my first music class in high school… everyone was playing "Stand By Me", and they had to choose from guitar, drums, bass and keyboard. There was only one bass so everyone was taking turns. I got offered a go and I accepted.
I remember picking it up, and being surprised with how heavy it was compared to the other instruments. It was a gorgeous white fender jazz.
I remember playing a single note from it, and feeling in awe about the tremendous warm sound it had made.
It made me so happy.
And I kind of knew then, that that was the instrument for me… that that was what I wanted to do.
My bass superpower/claim to fame
I guess the things I'm known for the most is my unique playing style, and the fact I play upside down.
The first basses I started on were right-handed, as it's hard to come buy left-handed basses in Australia. Due to restricted movement from an injury (it's called left radio-ulnar synopsis, which basically means my bones in my left hand grew wrong and I can't turn it properly), I couldn't play my bass right-handed. So, I just flipped it upside down and played it instead. I didn't restring it as I was playing bass upside down anyway, and I might as well be able to play universally.
Because of this, I had to create my own techniques. For example, things like slap bass are nigh impossible for me to do, so I do my own 'spank bass' (I use the index and middle fingers instead of the thumb, and use my thumb to pluck).
And it made me approach things differently. It's art, so I see musical rules as rather "guidelines", and live by the motto "If it sounds good, it's right".
My influences
Tal Wilkenfeld is a huge influence of mine. I really dig her lines in both her solo work ("Serendipity" is my favourite track), and with others.
I first discovered her after watching a DVD of Jeff Beck – Live at Ronnie Scotts and I was blown away by her amazing groove.
Another bassist I look up to is Victor Wooten. His slap technique is mind-bending!
I also love challenging myself with his groove workshop.
Videos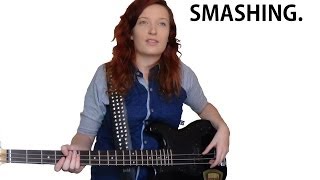 <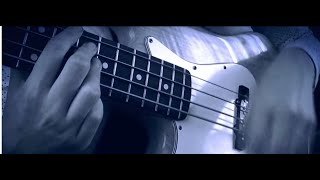 <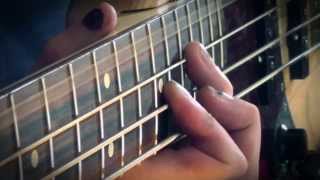 <
More on the web