Gary Willis Launches Groove A Day App
If you're looking for a New Year's resolution to start grooving more, bass master Gary Willis has you covered. He's just released an app for iOS called "Groove A Day" that aims to help teach building grooves. The app includes grooves of various styles and difficulties performed by Willis and drummer Gergo Borlai.
"In decades of teaching, Gary Willis has observed that the information overload on the internet still hasn't solved the fundamental problem of how to gain experience," a press release states. "The solution: this app, in total, provides over 12 hours of 365 realistic, unique musical environments where the music comes alive, grooves, grows and crescendos. Every groove starts simple and gets pushed to eleven, demanding a command of timing, feel, subdivisions, fills, and dynamics for whoever plays along."
Each groove has a practice section and a video section. The Practice section has the written groove and a playback for looping the basic groove. The tempo can be adjusted to learn at different speeds. The Video section has five camera angles to choose from: Main Video, Drums Overhead, Drums Feet, Bass Left Hand, Bass Right Hand. An audio mixer lets you mute either instrument to examine each part or play along to just the drums.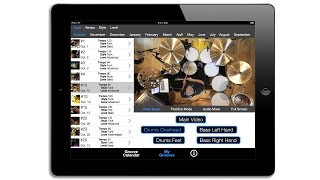 <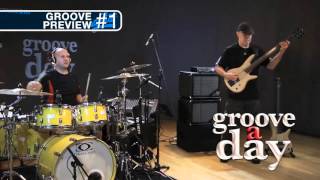 <
Groove A Day is available now from the App Store as a free download. The first three grooves are free with each additional groove at $0.99.
For 12+ years, we've worked hard to support and promote the global bass playing community. Now, we're asking readers for help. Your donations will be used to cover No Treble's ongoing expenses, and all donations come with a reward. Learn more.