Marleaux Consat Custom Bass: Detailed. Strongly Voiced. Exotic.
With this Marleaux classic, no instrument is like the other. The customer's wishes define the look and sound of the Consat custom. For this bass, the customer can choose from countless exotic woods and different construction techniques. All components for this bass are specially manufactured for Marleaux Bass Guitars.
The highest quality craftsmanship guarantees perfect playability and a multi-faceted sound. People in the know praise the bass's sustain and ability to cut through. The bass, mids, and highs are balanced and well-defined in every position of the fretboard.
Marleaux Consat Custom Bass Gallery:
Marleaux Consat Custom Bass Videos: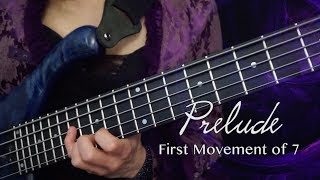 <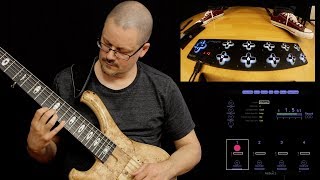 <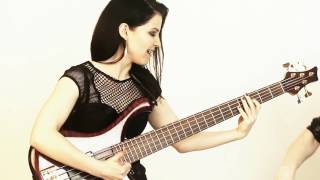 <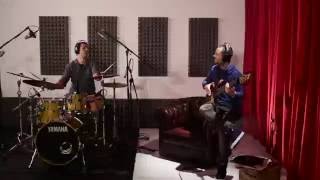 <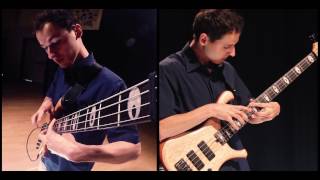 <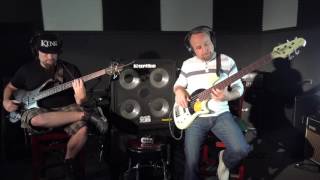 <
<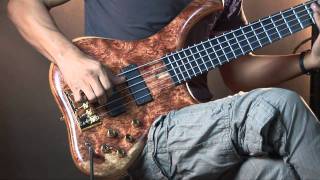 <
Marleaux Consat Custom Bass Sound Demo:
Marleaux Consat Custom Bass Specs:
Construction / Wood:
3 piece maple neck - 4, 5 or 6 string, separated with strips of Wenge.
6 point bolt-on neck, or neck-through.
Matching headstock
Ebony fretboard with 24 frets
Matching neck joint
2 piece body with top from a wood of choice, with ergonomic shaping.
Electronic and battery cavity covers made from wood.
Electronics:
Marleaux 3 Band Active/Passive
2 humbucker pick ups from Delano
Hardware:
Black, chrome, gold, matte chrome or matte gold from ETS/Schaller + security locks.
Finish:
Matte finish
Neck measurement - 4-string:
Scale~ 864 mm / 34″
Nut~ 40 mm / 1.57″
12th fret~ 55 mm / 2.17″
24th fret~ 62 mm / 2.44″
Bridge~ 60 mm (2.36″) / 20 mm (0.79″) each string
Neck measurement - 5-string:
Scale~ 864 mm / 34″
Nut~ 45 mm / 1.77″
12th fret~ 66 mm / 2.66″
24th fret~ 77 mm / 3.03″
Bridge~ 76 mm (2.99″) / 19 mm (0.75″) each string
Neck measurement - 6-string:
Scale~ 864 mm / 34″
Nut~ 55 mm / 2.17″
12th fret~ 76.5 mm / 3.01″
24th fret~ 87.5 mm / 3.44″
Bridge~ 90 mm (3.54″) / 18 mm (0.71″) each string
Options:
Different woods - choice of combinations
Fretless
Left-handed
Other fretboard woods
Options (Extra Charge):
3 band 'ProgamAble' Eq
Body jack
Other pickup configuration
Color stained
High-gloss finish
Fretboard inlays
Sound:
Detailed, boutique, individual sound
Transparent, multi-faceted
Included Accessories:
Tools
Gigbag
Marleaux folder with certificate, information and electronic instructions
Security locks