Reader Spotlight: Kevin Mackall
Meet Kevin Mackall, bassist from Harlem who instantly decided to play bass after hearing Rush's "Working Man" on the radio many years ago.
Kevin is this week's No Treble reader in the spotlight. Here's his story…
Bio:
I started playing bass when I was 8 years old after two frustrating and unsatisfying years on the nylon string acoustic guitar. I immersed myself in lessons learning theory, sight-reading (Penny Lane was the 1st song I sightread) and most importantly, getting out of my neighborhood and playing with other people. I was playing professionally at the age of 14. I continued to be in multiple bands and played with as many people as I could in as many styles as I could all through college with an excellent jam band called Carolina Peaches, from there landed in NYC to reunite with my high school band Zen Archer to "make it" in the big apple which ultimately led me to meet an MTV producer in 1989 who was home during the day and heard me demoing my new Trace Elliot amp in the foyer of our apartment building when I thought nobody was home! From there I started working at MTV and became not only the SVP, On Air Promos, but also the Music Director of the MTV House Band on the live show Hangin' with MTV from about 1990-1992. Today, I still have a career as a Media Executive and am in currently two bands, White Collar Crime and Dusty Wright's Nomads, and play and practice bass every day possible. I've taught myself to edit video and set myself up to record at home using Logic Pro X. I've done two albums remotely during the pandemic and have had the pleasure of guesting on bass for live streams with my partner, and artist extraordinaire, Dana Fuchs who's been off the road for a year because of COVID-19.
Location:
Harlem NYC
Years experience:
46 years
Why I play the bass:
Sitting on my parent's driveway in Pittsburgh, PA in 1974 and I heard "Working Man" by Rush on WDVE 102.5 FM and declared on the spot that I'll be playing bass from now on.
My Influences:
Geddy Lee, Chris Squire, Paul McCartney, James Jamerson, Aston "Family Man" Barrett, Berry Oakley, Phil Lesh, Keith Richards (on bass), Jaco Pastorius, Stanley Clarke, Jamaaladeen Tacuma
Gear:
Japanese Fender Jazz Bass (72 Reissue)
Music Man StingRay
Fender Cabronita Precision Bass
David Gage Upright Bass
Boulder Creek Acoustic Bass Guitar
Aquilar Amplification
Markbass Amplification
A Designs Reddi Tube Direct Box
My bass superpower/claim to fame:
My bass superpower is my musical ears paired with my introverted nature making me a consummate listener. My wife Dana Fuchs says, "You play like you are" and I've never seen that be wrong.
Videos: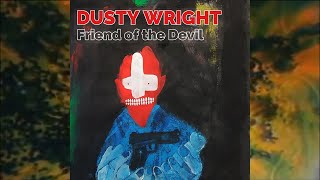 <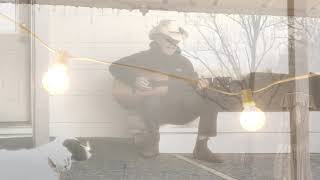 <
More on the web: