Eivind Opsvik Releases Creative and Beautiful Solo Album, "Emotional Switches"
Bassist and composer Eivind Opsvik has returned with a new album called Emotional Switches, which diverges from his Overseas series. The experimental record, which Opsvik recorded entirely on his own, ranges from art-pop songs to ambient instrumentals.
Although he is known for his double bass work, Emotional Switches uses upright and electric as well as synth bass to fill out the low end. We caught up to him to ask how his use of the bass changed this time around.
"I think with this record every track happened in a very organic and natural, but often slow moving way, just a lot of experimenting and improvising in the studio, so in many ways the songs dictated what sort of bass was needed, there are four tracks with upright bass, one track with electric bass (Gretsch Broadkaster), a couple of tracks with synth bass and even a couple of tracks with no bass line in the traditional sense," Opsvik explains.
Check out "Multiply", featuring his upright bass doubled by the synth:
"When I write or prepare for a new album or project I tend not to really think much about the bass or the bassist's role, The focus is more on making the music that I hear in my head, and the overall sound and feel of it," he adds. "How is this gonna work sonically and also if writing for a band to orchestrate it so it makes sense. That being said, some tunes start with ideas from the bass, on this record, the song "Den Store Roen" started out as a solo upright piece based around this short loop that I had saved of my upright that had a really cool feel and swing to it. Throughout the piece, the melody is played on upright and either doubled with voice or guitar. Even though I only play electric bass on one track, this record and also the pandemic, has reinvigorated my approach to electric playing so that has been really fun. On this record, I was also experimenting with an approach to the upright, sometimes doubling with synth bass, using pitch shifting and with different ways of recording it."
The creativity on this album is astounding with the title track being a standout piece. He sampled a swing set in Brooklyn and built an entire atmosphere around it. See the making of the beat and the full song: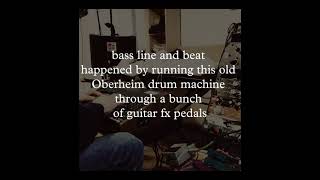 <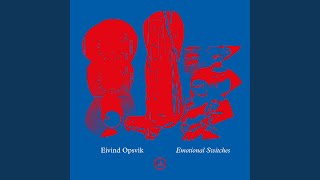 <
Emotional Switches is available now through Bandcamp, Apple Music, and Spotify.
Emotional Switches Track List:
Solen Spraker som en Foss
Multiply
Emotional Switches
Into Thin Air
Den Store Roen
Flat Orange Soda
Glass Box Boy
Steepy
Caves
Vulture's Hope