Reader Spotlight: Peter O'Neill
Meet Peter O'Neill, a bassist who works as a session bassist and teacher in Queens, NY. (Be sure to check out his videos below.)
Peter is this week's No Treble reader in the spotlight. Here's his story…
Bio:
I always knew I wanted to be a musician, but the first time I saw a bass player live, the way he was able to make the audience move, I knew that's what I wanted to do. After about a year of playing, I saw a live taping of Michael Manring playing "The Enormous Room," my whole perspective of the instrument changed. I knew that in addition to groove, I wanted to learn how to take full band compositions and arrange them for solo bass as well. I am currently a session bassist and teacher in NYC, and I play electric and upright with my band, The Good Morning Nags, who just released our second album.
Location:
Queens, NY, USA
Years experience:
22 years
Why I play the bass:
In high school, I thought I was cheated because instead of taking a trip to Montreal, my class went to a bunch of musicals. At the first one, there was a bass player, Barry Jay Abramowitz, who was so funny and funky, he stole the whole show. I was going to ask for a guitar for Christmas that year, I asked for a bass instead.
Gear:
Musicman Stingray 20th Anniversary
Nadoguitars Fretless Whalebass
EBS pedals
Sansamp Paradriver
Fender Rumble 500
Ampeg B2R
My Influences:
Michael Manring, Flea, Les Claypool, Victor Wooten, Pino Palladino, Rocco Prestia, Yoko Kanno, Oscar Peterson, Craig Armstrong
My bass superpower/claim to fame:
Flamenco strum, harmonics, full-band arrangements for solo bass, 4-finger plucking
Videos: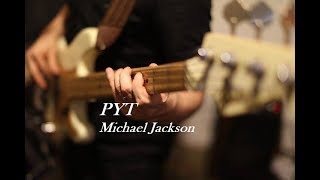 <
<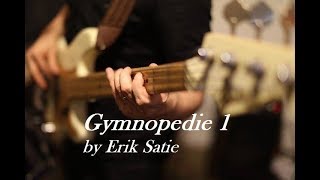 <
More on the web: