Reader Spotlight: Peter O'Neill
Meet Peter O'Neill, a bassist who works as a session bassist and teacher in Queens, NY. (Be sure to check out his videos below.)
Peter is this week's No Treble reader in the spotlight. Here's his story…
Bio:
I always knew I wanted to be a musician, but the first time I saw a bass player live, the way he was able to make the audience move, I knew that's what I wanted to do. After about a year of playing, I saw a live taping of Michael Manring playing "The Enormous Room," my whole perspective of the instrument changed. I knew that in addition to groove, I wanted to learn how to take full band compositions and arrange them for solo bass as well. I am currently a session bassist and teacher in NYC, and I play electric and upright with my band, The Good Morning Nags, who just released our second album.
Location:
Queens, NY, USA
Years experience:
22 years
Why I play the bass:
In high school, I thought I was cheated because instead of taking a trip to Montreal, my class went to a bunch of musicals. At the first one, there was a bass player, Barry Jay Abramowitz, who was so funny and funky, he stole the whole show. I was going to ask for a guitar for Christmas that year, I asked for a bass instead.
Gear:
Musicman Stingray 20th Anniversary
Nadoguitars Fretless Whalebass
EBS pedals
Sansamp Paradriver
Fender Rumble 500
Ampeg B2R
My Influences:
Michael Manring, Flea, Les Claypool, Victor Wooten, Pino Palladino, Rocco Prestia, Yoko Kanno, Oscar Peterson, Craig Armstrong
My bass superpower/claim to fame:
Flamenco strum, harmonics, full-band arrangements for solo bass, 4-finger plucking
Videos: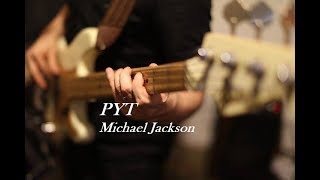 <
<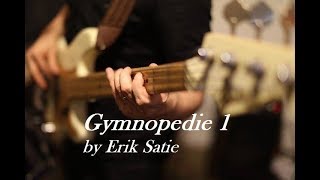 <
More on the web:
For 12+ years, we've worked hard to support and promote the global bass playing community. Now, we're asking readers for help. Your donations will be used to cover No Treble's ongoing expenses, and all donations come with a reward. Learn more.