FM Guitars Launches Line of Double-Fretboard Basses
Double-neck guitarist Felix Martin has been broadened the range of his instrument company, FM Guitars, with a new line of basses. The company now offers 8, 10, and 12-string basses that are configured on one large neck across two fingerboards. They can be played traditionally, but the designs are especially good for tapping.
"Playing two guitars or basses simultaneously opens up many more possibilities on the bass such as being able to play new chords, stacked chords (close voicings), chord-melody, percussion techniques, dual melodic ideas, and new 'shred' techniques," says Martin.
Each of the necks is balanced so that the 8-string bass has two four-string fingerboards, the 10-string has two five-string fingerboards, and the 12-string bass has a pair of six-string fingerboards. FM Guitars are built with a myriad of options. Body woods include mahogany, alder, and basswood while the necks are mahogany or maple. FM utilizes their own pickups, though they are open to your choice.
Check out each bass in action: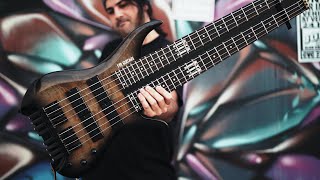 <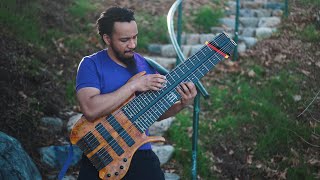 <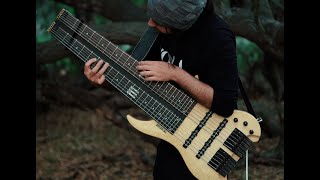 <
The FM Guitars Basses are available for order with prices starting at $1,600.
FM Guitars Bass Model Options:
Strings:
8, 10, or 12
Body Tops:
Quilted maple, flame maple, spalted maple, burl maple and bird's eye maple.
Fretboards:
Ebony or jatoba.
Neck:
Maple or mahogany
Body:
Mahogany, alder, and basswood
Pickups:
FM Guitars
Finishes:
Gloss or satin.
Colors:
Any color is possible.
Left-Handed:
Yes